WGI Atlanta Regional
WGI Atlanta Regional was Mill Creek Winds second competition. They scored a 77.600 on their preliminary show and an 81.450 on their finals performance. The group is in the Winds Scholastic Open category, along with Forsyth Central HS, who scored an 84.000.
On Monday, March 5th, Mr. Mason, and Mrs. Wildes decided that the group was not ready to compete at the regional competition. The wanted a couple more weeks to prepare more. But, on Thursday, the 8th, they figured out that they needed to go to the competition, or they could not compete at Winds World Championship in April.
On the Friday before the show, they had an extended practice and Mr. Mason said that he had never seen a group of students and their parents who were so flexible. Mr. Mason and Mrs. Wildes asked the performers to come early and they did, then they asked them to stay late and they did. Practice ended at 9, but people stayed late to help pack up everything for the next day and did not end up leaving until 10:30.
When asked what fixed problems, Malea West, said, "We mostly tried to fix our problems by giving pep talks about what we needed to accomplish during practice."
"The goal of tomorrow [Friday] is to finish part 5 and do a full run with the entire band. No matter what we do, we will be successful," said sophomore, Jordan Thomas the day before the competition to his section.
After the competition, Caitlin Kirkpatrick sent a video to the winds members of their finals performance and said, "I hope when you guys watch that video you realize how awesome it really looks and the fact that we are so close behind them [Forsyth Central] when our show is hardly complete is something to be proud of. It's game time we are finishing this show and we are not letting anything stop us.
Hang on for a minute...we're trying to find some more stories you might like.
About the Writer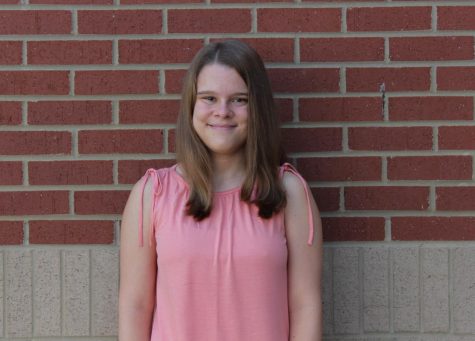 Isabelle Harrel, Staff Writer
My name is Isabelle Harrel, and this is my third year being a part of the journalism program. I joined the newspaper staff because I wanted to learn about...