March for Our Lives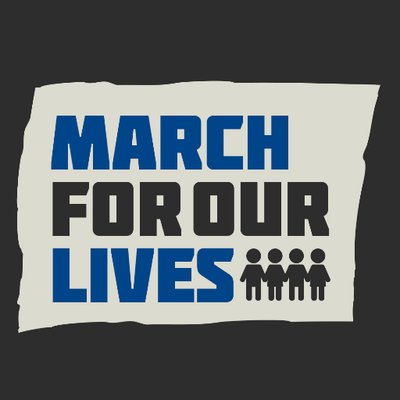 Around the country, teens have begun organizing student marches to their state capital buildings to protest gun control laws and school safety. The marches are scheduled for March 24 and coincide with the national march planned by the survivors of Marjory Stoneman Douglas High School, the location of the school shooting that occurred on February 14 in Parkland, Florida.
The survivors of the Parkland shooting are planning the march to be in Washington DC, to the countries capital, but they are encouraging everyone to get involved in their own community. There are currently 500,000 people signed up to march in Washington DC and schools around the county are participating in their own marches (Washington Post). For everyone who can not get to Washington DC or who lives too far away, there will be marches in communities all over the country set up by other students.
This march is being funded through a GoFundMe account and through the donations of people such as Oprah Winfrey, Steven Spielberg and George and Amal Clooney. The goal of the march is to raise awareness of gun control and school safety and to meet with President Trump, Senator Marco Rubio (Florida), and Florida Governor Rick Scott.
Aside from Washington DC, these marches are being planned in New York City, Boston, Los Angeles, Atlanta, and various other cities around the country (TheCut.com). The marches are on the same day and the protestors are marching to their states capital buildings to join the protest.
The March For Our Lives movement has been created by the survivors of the Parkland shooting and is meant to call attention to gun laws and school safety. Students around the country are taking action against the recent rise of school shootings and are talking to politicians about their concerns. "March For Our Lives is created by, inspired by, and led by students across the country who will no longer risk their lives waiting for someone else to take action to stop the epidemic of mass school shootings that has become all too familiar. In the tragic wake of the seventeen lives brutally cut short in Florida, politicians are telling us that now is not the time to talk about guns. March For Our Lives believes the time is now" (MarchForOurLives.com).