Christmas Traditions Around The World
All around the world, people celebrate Christmas in many ways, with traditions varying from culture to culture. In America, Christmas is often times celebrated by hanging up stockings and decorating Christmas trees with ornaments. However, in other countries, people celebrate in many different ways.
People in the Philippines celebrate Christmas by holding a festival where the participants create lanterns. The Giant Lantern festival is held each year on the Saturday before Christmas Eve in the city of San Fernando – the "Christmas Capital of the Philippines" (www.momondo.com). Eleven villages take part in the festival and competition in trying to build the most elaborate lantern. Originally, the lanterns were made of a material called 'papel de hapon,' or Japanese origami paper. Now, the lanterns are made out of various materials and are six meters in size.  They produce a kaleidoscope of patterns when the electric bulbs inside light up.
In Russia and Ukraine, Christmas is celebrated on January 7th not December 25th like the usual date. This is because the orthodox church uses the old 'Julian' calendar for religious celebration days (www.todayifoundout.com). In the traditional Russian Christmas, prayers are said and some participate in fasting for at most 39 days until Christmas Eve, January 6th, when the first evening star appears in the sky. Once this occurs, they have a twelve course supper in honor of the twelve apostles.

The Yule Goat is a straw version of the real animal that people in Sweden make around Christmas time. This goat is also known as the Julbok, which translates to "the Christmas goat" in English (momonso.co.uk). The Julbok's origins are mythological, but it's been adopted by the Swedish citizens as part of modern Christian tradition.The Swedish town of Gävle has created a giant version of the Yule Goat every year since 1966. Each year, people have tried to burn it down or damage it in some way. At least 28 of the 45 goats have fallen to what the Swedish authorities call "vandals," but around half of the town wants it to stay unharmed.

In Toronto, the annual Cavalcade of Lights marks the beginning of the holiday season. This first took place in 1967, so Toronto could show off the newly built City Hall and Nathan Phillips Square (momonso.co.uk). The Square and Christmas tree are lit by over 300,000 LED lights that shine from dusk until 11 pm until the New Year.
Photo credit: Ben Roffelsen Photography
About the Writers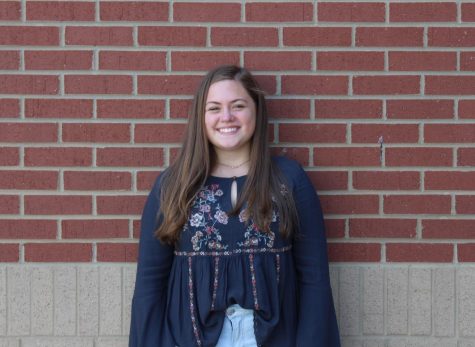 Abbie Key, Photography Editor
This is my third year in newspaper, and my first year as an editor. I am excited to have this opportunity to guide the staff and be there to help the best...