14th Annual Taste of Mill Creek and Craft Fair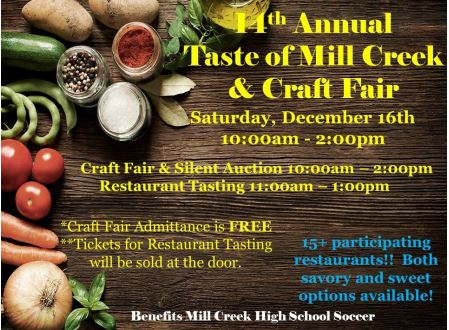 Since 2003, the Taste of Mill Creek and Craft Fair has been a tradition at Mill Creek. It is a time for restaurants and crafters to come together and present their work and food to the community.
The 14th annual taste of Mill Creek and craft fair will be held on Saturday, December 6, 2017. The craft admission is free and the tickets for the restaurant tasting will be $10 at the door. Junior Ervonnha Marshall says, "I would be open to going because it sounds fun and interesting to be able to look at the talent of Mill Creek,". More than 15 restaurants will be participating and offering both sweet and savory options. All of the benefits will go towards the Mill Creek Soccer program.
The craft fair and silent auction will occur from 10:00 am-2:00 pm and the restaurant tasting will occur from 11:00am-1:00 pm. Be sure to come out and support the Mill Creek soccer program.
About the Contributor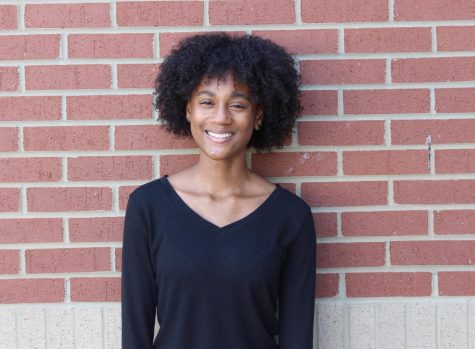 Madison Jackson, Staff Writer
My name is Madison Jackson. I love to people watch, read, and write poetry. One day I hope that my passion for analyzing people helps me be a better journalist...