Luke Combs Coming to The Tabernacle Nov. 31st and Dec. 1st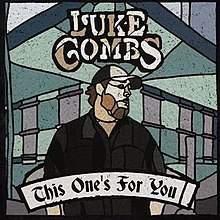 Hang on for a minute...we're trying to find some more stories you might like.
Luke Combs will be performing at The Tabernacle on November 31st and December 1st. Both shows will start at 8:00 pm. Opening for Combs will be country performers Josh Phillips and Faren Rachles. Tickets range from $100 to $400 for his show. Both shows are almost sold out with only a few tickets left to catch a glimpse of the new country singer. Combs is one of the newer country singers taking the country music world by storm. Rolling Stones magazine said, "In truth, the Asheville, North Carolina singer did arrive out of nowhere." He came out with a bang with his top songs being "Hurricane" and "When It Rains It Pours" on his new album This One's for You.