Rihanna Debuts Cosmetic Line for All Complexions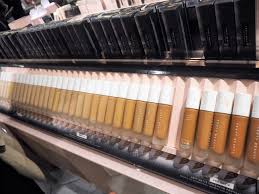 This fall, fashion icon and pop star Rihanna (Robyn Rihanna Fenty) released her first cosmetics line coined "Fenty Beauty". Rihanna created Fenty Beauty after years of experimenting with the best-of-the-best in beauty—and still seeing a void in the industry for products that performed well for all skin types and tones. She launched a makeup line focusing on a wide range of traditionally hard-to-match skin tones, creating formulas that work for all skin types, and pinpointing universal shades. Junior, Nia Reed, likes that Fenty Beauty, "is very inclusive and the formula allows for multiple undertones regardless of your skin tone."
Fenty Beauty products were created with the purpose of feeling lightweight and delivering buildable coverage that effortlessly layers. According to FentyBeauty.com, Rihanna creates makeup to inspire. "Makeup is there for you to have fun with," she says. "It should never feel like pressure. It should never feel like a uniform. Feel free to take chances, and take risks, and dare to do something new or different." Junior Shelly Nzahumunyurwa "experiments with makeup on her face to see how she can express herself.
When Fenty Beauty was released online and in stores at Sephora, fans praised it for being a bold shift in make-up culture in representing both pale and dark shades of skin. Nayahnie Washington (9), said, "the favorite part for me is the highlight," but Miriam Rodriguez (9) said, "Fenty did a great job with the foundation."
The release of Rihanna's Fenty Beauty also brought up important social and cultural stigmas and shortcomings. The politics around beauty and fashion and Fenty Beauty has begun a re-education of diversity in the cosmetics markets. It can sometimes be hard for women with albinism, darker skin tones, and rare undertones to find a beauty line that truly includes them. Fenty Beauty was praised for being inclusive of all types of people and created a conversation about antiquated marketing and schemes.
About the Writer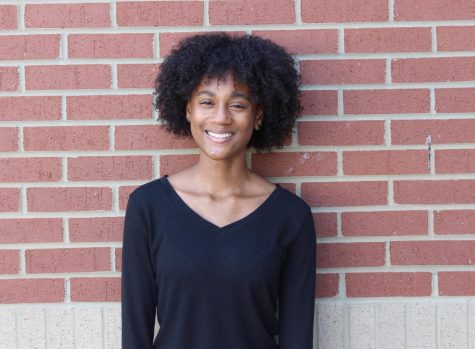 Madison Jackson, Staff Writer
My name is Madison Jackson. I love to people watch, read, and write poetry. One day I hope that my passion for analyzing people helps me be a better journalist...