NBA Gives The Jerseys Off Their Backs
The NBA on TNT begins the 2017-18 season with an auction-style fundraiser to help recovery efforts in areas affected by hurricanes Harvey, Irma and Maria.
Game-worn jerseys from Tuesday's two season-opening games – Boston vs. Cleveland and Houston vs. Golden State – and other memorabilia, including game-worn sneakers and autographed items donated by Turner commentators will be part of the auction with money going to One America Appeal, a fundraising group.
Details for the auction begin tonight at 7 p.m. ET at http://bleacherreport.com/hurricanerelief. The auction ends Oct. 26 at 9 p.m. ET.
The site will also include other ways to donate to hurricane relief efforts such as anonymous donations.
"It's heartbreaking to see the devastation caused by these recent natural disasters and the millions of people that have been impacted," Turner president David Levy said in a statement regarding the NBA Cares program.
"Turner, alongside our NBA partners, will use our Opening Night platform to help raise awareness and funding for the One America Appeal and the valuable contributions they make on behalf of disaster relief."
Turner Sports and the NBA have also partnered to support an auction of official game-worn jerseys from tonight's game to raise funding and awareness to benefit ongoing recovering efforts in areas affected by Hurricanes Harvey, Irma and Maria.
Students can visit the sites below to donate and bid on items:
www.nba.com/hawks/donation-appearance-requests/
About the Contributor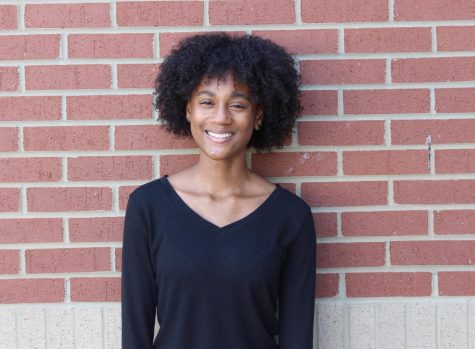 Madison Jackson, Staff Writer
My name is Madison Jackson. I love to people watch, read, and write poetry. One day I hope that my passion for analyzing people helps me be a better journalist...