iPhone Tips and Tricks
With the arrival of the iPhone X, many students are wondering if they should upgrade or keep their current phone. Before deciding students should look at some tips and tricks to try and revamp their current phone.
1.) Turning True Tone On.
True Tone is a feature that automatically changes the screen based on lighting conditions. It works by displaying colors that are consistent in different environments. To activate this feature go to Settings>Display and Brightness and then flip the toggle next to True Tone. Another way to turn on True Tone is to swipe up the Control Center, press and hold on the brightness slider and then find the quick toggle for True Tone and Night Shift.
2.) Shooting Videos in Higher Resolutions
Both the iPhone 8 and iPhone 8 Plus have received an upgrade when it comes to video quality. Both devices are now capable of shooting up to 4K at 60 frames per second and 1080p at 240 fps for slow motion video.To enable higher quality videos go to Settings > Camera > Record Video and then choose personal settings.
3.) Emergency SOS
Emergency SOS is automatically activated on iPhone's, but there's an additional feature people can enable called "Auto Call." It will call emergency services when the user presses the power button rapidly five times. It won't start dialing right away, but the option to call will appear. Touch ID will also be disabled temporarily, the passcode is entered. To enable the feature, go to Settings > Emergency SOS and toggle on Auto Call. If needed there's also the option to toggle on Countdown Sound to play a warning sound while the setting is counting down to call emergency services.
4.) Turn PDF's Into iBooks
There's a trick that can turn particularly long web documents or an HTML book online into a iBook. When viewing the web page press Share then scroll across the apps to find Save PDF to iBooks. Tap it and the web page will be converted and added to your book collection.
Note: That this option appears only if you've got iBooks on your iPhone!
5.) One-Handed Key-Board
If the phone iOS 11 or later you can use a system keyboard that's designed for use with one hand (and only one thumb on that hand, realistically). Go to Settings > General > Keyboards, and tap One-Handed Keyboard. Select Left or Right.
Source:https://www.macworld.co.uk/feature/iphone/iphone-tips-tricks-3525056/
About the Contributor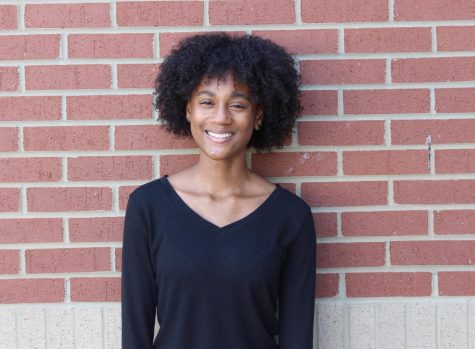 Madison Jackson, Staff Writer
My name is Madison Jackson. I love to people watch, read, and write poetry. One day I hope that my passion for analyzing people helps me be a better journalist...